Alnylam is leading the translation of RNAi (RNA interference) into an innovative new class of medicines to potentially address the needs of patients who have limited or inadequate treatment options. Our pipeline of investigational RNAi therapeutics is focused on diseases with high unmet medical need that fall into 4 Strategic Therapeutic Areas (STArs): genetic medicines, cardio-metabolic diseases, infectious diseases, and central nervous system (CNS) and ocular diseases.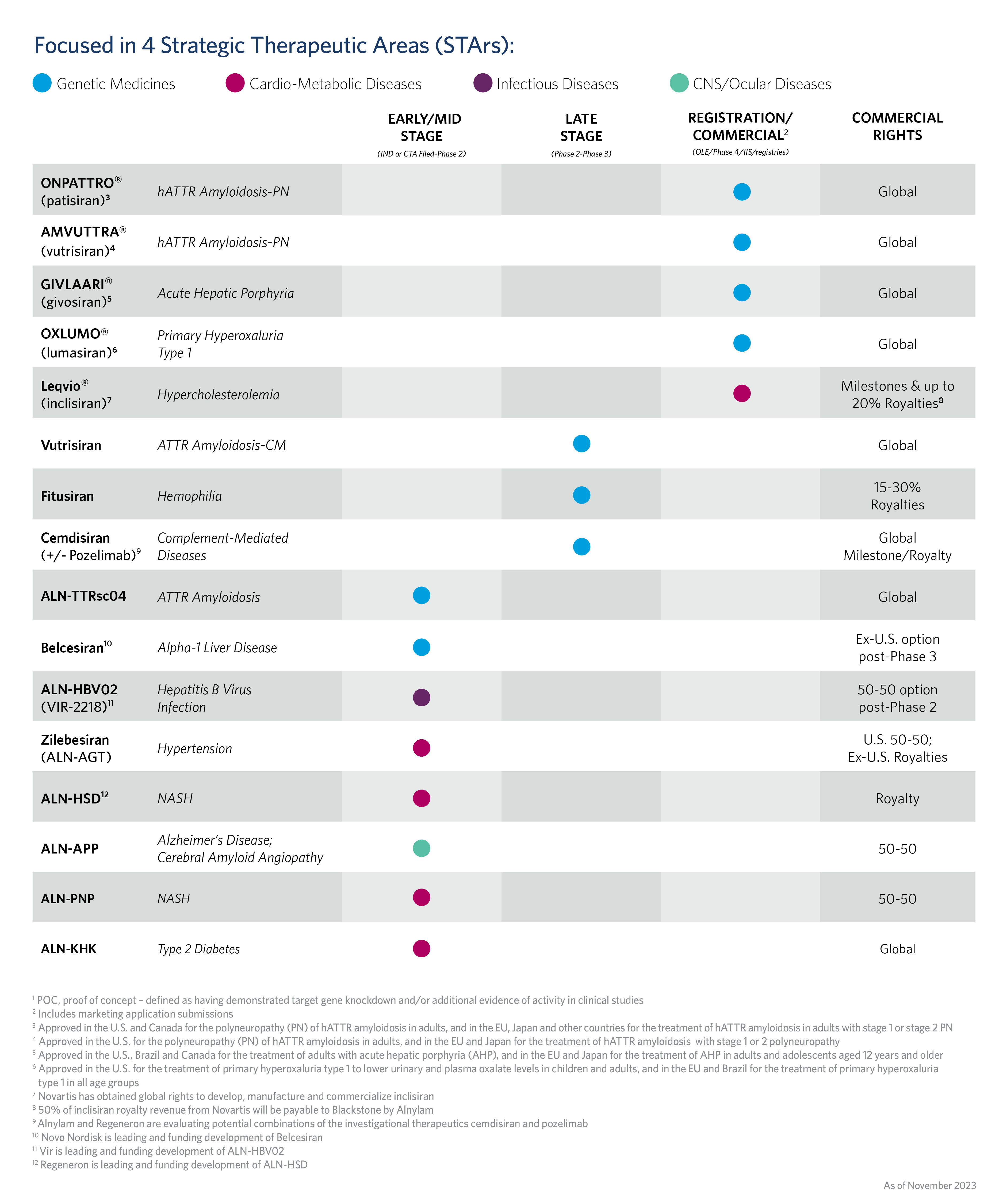 Our Clinical Trials
Alnylam is committed to developing new, innovative medicines to treat diseases with high unmet medical need. A clinical trial involves research using human volunteers (trial participants, including healthy volunteers or patients), and is intended to answer specific questions about potential new treatments for certain diseases. These studies allow us to evaluate whether these potential new treatments are safe and effective.
If you have questions about our clinical trials, please contact us:
+1 617-575-7400 (International)
Please visit www.clinicaltrials.gov to learn more about eligibility to participate in a study, risks and benefits of study participation, the informed consent process, questions to ask when considering whether to participate in a study, and much more information regarding clinical trials.